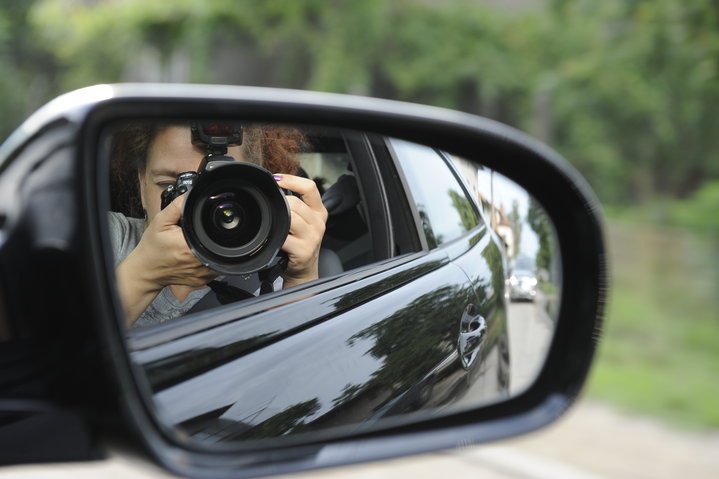 Lilia Yotova
bio
Lilia Yotova has been a professional photographer for more than ten years. Her career starts at Bulfoto, a leading Bulgarian internet photo agency. From 2006 to 2016, she is part of one of the biggest media groups on Bulgarian market – SBB media. She works as a photographer for magazines like Story, Harper's Bazaar, Elle, National Geographic, Cosmopolitan, National Geographic Kids, Bliasak, Jurnal za jenata (Journal for women), Culinary Journal, Health Journal, Moeto dete (My child), etc.
Lilia graduated the National High School for Polygraphy and Photography, then the College for PR and advertising towards Sofia University "St. Kliment Ohridski". She is a Bachelor of Business Administration (graduated in New Bulgarian University) and has a Master's degree in Print media from Sofia University "St. Kliment Ohridski". Her focus is upon lifestyle photography, especially upon portraits and showing the unique look and beauty of every person.
In her portfolio, Lilia has over 200 magazine covers published. She has photographed most of Bulgarian celebrities and a number of global stars. Her professional duties met her with VIPs by different countries – medical doctors, people of law, sportsmen, teachers and lecturers, politicians and faces from the show business. She has tens of thousands of publications in media with high circulations and in huge demand.
Lilia works upon Unicef campaigns and projects. In 2010, she was an official photographer during Angela Merkel's visit in Bulgaria. A year later (2011) she is hired by the Brazilian Embassy to cover Dilma Rousseff's visit in Sofia.
In 2013, Lilia participates in the National photojournalists contest "BG Press Photo", nominated in the "Photo reportage" category with a photo of Jennifer Lopez.
Lilia is the author of the newest photo session of the famous Low Deep T. She created the advertisement visuals of BSS Media and TV7. The British band Hot Chocolate and their former front man Greg Bannis are also part of her portfolio.
Among the biggest companies and organizations that trusted her skills are: Mtel – National mobile operator, Ericsson Bulgaria, German-Bulgarian industrial-trade chamber, Sports International, VIP Security, Sofia Bar Association, Supreme Bar Council, Serdika Center mall, Mall of Sofia, City Center mall, Sheraton hotel Balkan, G4S, Lufthansa, Ministry of Culture, Brasilisan Embassy in Sofia, Embassy of Lebanon, Embassy of Kazakhstan, Casadei, A+ Films, Nova TV, TV 7, Radio Vitosha, Magic Radio, The Voice Radio, City Radio, Brilliantin club,Luxparty, Avon, Festa Italiana, etc.
She has been the official photographer of number of VIP weddings like those of Juliana Doncheva, Enchev, Evgenia Kalkandjieva, Mira Dobreva, Silvia Kacarova, Vihra, Vladi Ampov – Grafa.
She has received a number of invitations to represent Bulgaria at International events in Venice (Italy), London (UK), The Olympic Games in Greece and many more.
Her passion is the photography of concerts, theatrical performances, ballet, opera and fashion shows where lights, costumes and decors are rich of colour. She is interested in music, culture and arts.
Member of the Union of Bulgarian Journalists. Chairman of Association of Professional Photographer. Mentor at The Duke of Edinburgh's International Award to Bulgaria.